Hi just starting out and trying to figure out a few issues I have encountered.
First Issue is when using a 90 degree .5 V-bit my text is not coming out correct. See the picture of the A. I assume either my font is not big enough or the V-bit is not actually 90 degrees. Everything looks good in the VCarve preview which leads to my second question.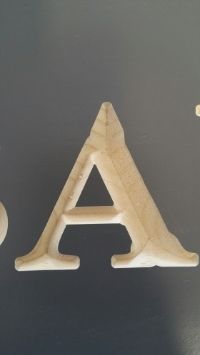 When Vcarving smaller type using a 60 degree .25 V-bit my text is too close and runs into each other. In the Vcarve preview everything looks good and the type is spaced correct is this normal? I just spaced it out a little in Vcarve and it came out fine but is adjusting the space something that needs to be done all the time with smaller type even though the preview is correct? My tool is set up to the correct numbers of the v-bit
I am not sure if this is an Issue or not. I imported an .eps file I use on my vinyl cutter to make paint stencils into VCarve and set it up using a 60 degree V-bit. It came out but some of the corners look a little flared Like the tip of the A and All the corners in the word march. I could this be a issue with the tooling?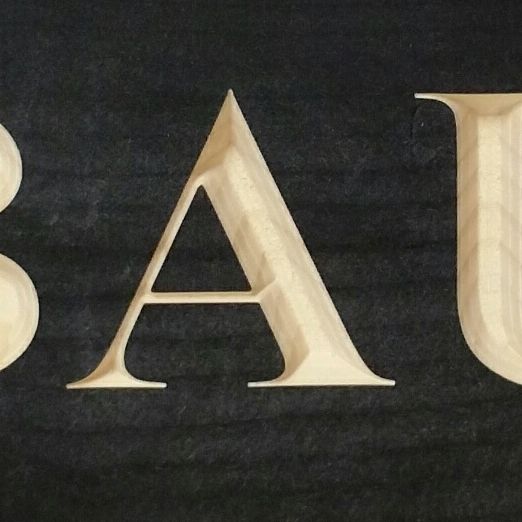 I have only had my CNC for about a week but have been playing with the trials of Vcarve for a month or so and have been reading as much as possible. Hopefully everything will click soon